Just like that, we move from Halloween to holiday gift giving. Some of us enjoy the holidays with a bit of spookiness in the mix, so I've curated a list of some of my favorite "Creepmas" gift ideas and items to help you celebrate or shop for yourself or that spooky someone in your life.
You better not pout, and you better not cry because you can celebrate Halloween all year with these gifts – just gotta make sure you're on Santa's "good" list and that Krampus hasn't paid you a visit instead….
 Krampus Sweatshirt from Em and Sprout

Speaking of Krampus, you can rest assured you'd win any holiday sweater party with this spooky yet equally cute Krampus sweatshirt (and tees!). At $24 plus shipping, it won't break the bank either! I adore Em and Sprout and all of her Halloween and creepy Christmas designs!
2.  Goodnight Krampus by Kyle Sullivan and Derek Sullivan
Looking for a new holiday book to read to your little ones, nieces, nephews or gift to your friends kiddos?! Start a new holiday tradition by reading "Goodnight Krampus" by Kyle Sullivan and Derek Sullivan. This sweet story follows the little mischievous Krampus critter tucking in all of his friends on Christmas eve night. The illustrations are absolutely precious! I gave this book to my friend's kiddo last Christmas.
3. Darling Ghoul Creepmas Decor Collection
My friend Keely who designs amazing spectacular things at Darling Ghoul has blown me away with her huge Creepmas collection this year! She has added a spooky spin on pillows, tree skirts, santa hats, stocking and sweaters.
If you mix Christmas with Halloween, you NEED to check out her products and treat yourself this season (or treat a friend)! Spooky is always in season in her Etsy shop and that is where I scored my beloved Halloween purse this year as well.
4. Skelly Paper Co. Wrapping Paper
You can't make Christmas creepy without some spooky wrapping paper! Skelly Paper Co. makes it easy to put on the most terrifying holiday yet with their wide variety of Halloween inspired wrapping paper (for any occasion!), greeting cards and notebooks. The prices are very reasonable too!
I adore this "Season's Screamings" holiday card!
5.  Spooky Cross Stitch Patterns from the Witchy Stitcher
I have been admiring the talents of my friend Amber who blogs over at Dahlia July. She creates some of the most amazing cross stitch pieces and now I have been inspired to pick up some needle and thread to learn how to make these adorable yet primitive works of art.
She shares that some of the patterns she uses comes from Meg, the Witchy Stitcher on Etsy.  I am really hopping I can get the hang of cross stitching down quickly because she has SO MANY amazing designs I want to make and use to decorate my home and gift to friends.
Her "Merry Creepmas" pattern is full of all of the spook you need for a crafty holiday season!
6.  Creepmas Greeting Cards
The best way to spread the yule light of Creepmas is by sending cards to your spooky friends and family! The internet is BURSTING with hilarious, witty, cute and eclectic Creepmas cards. I decided to share some of my favorites I've seen:
CreativeCousins2 10 pack of cards: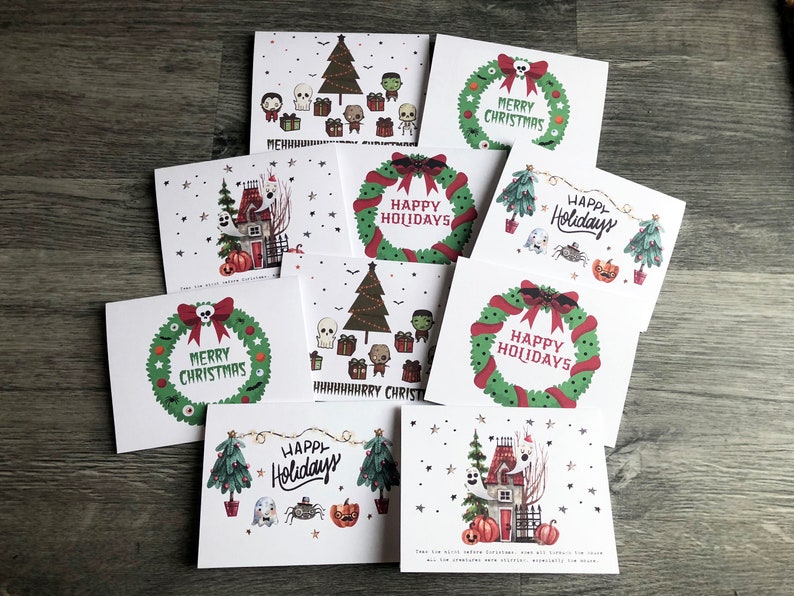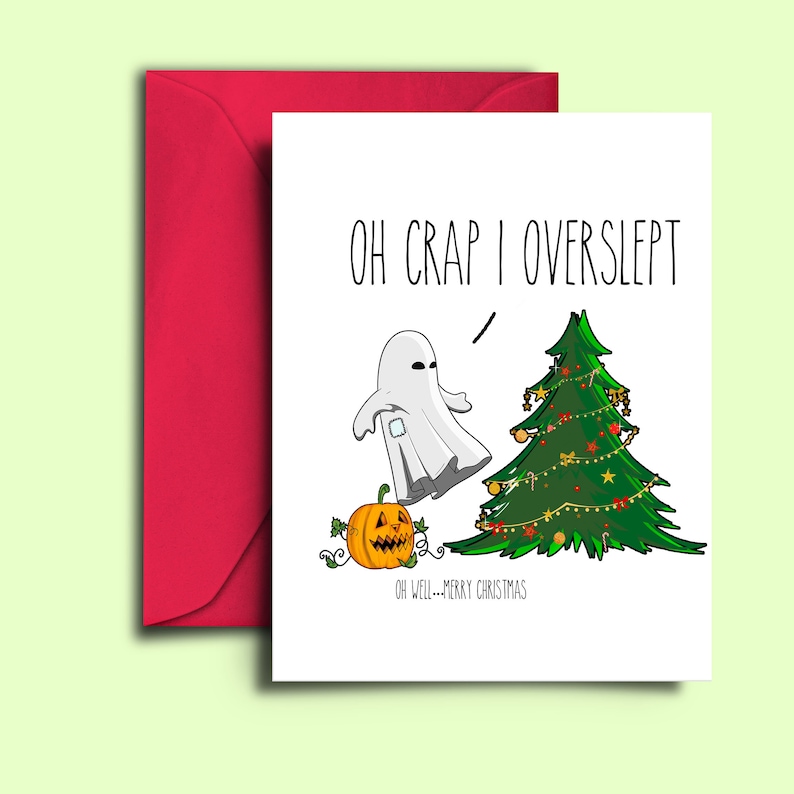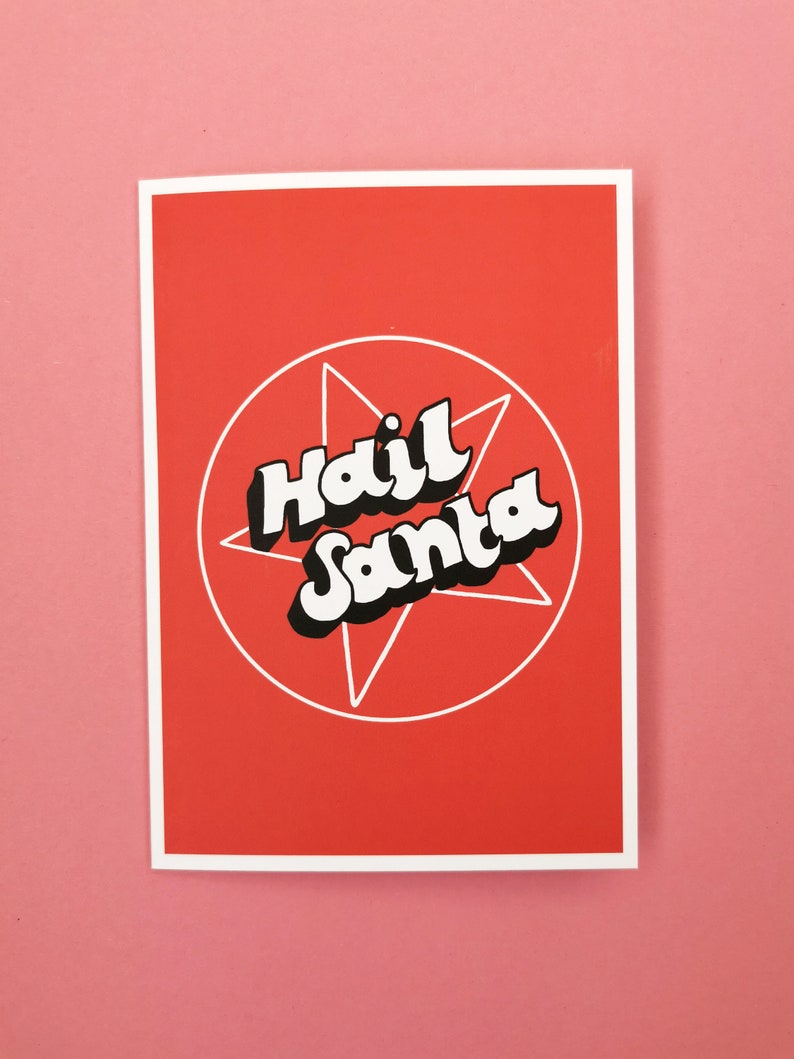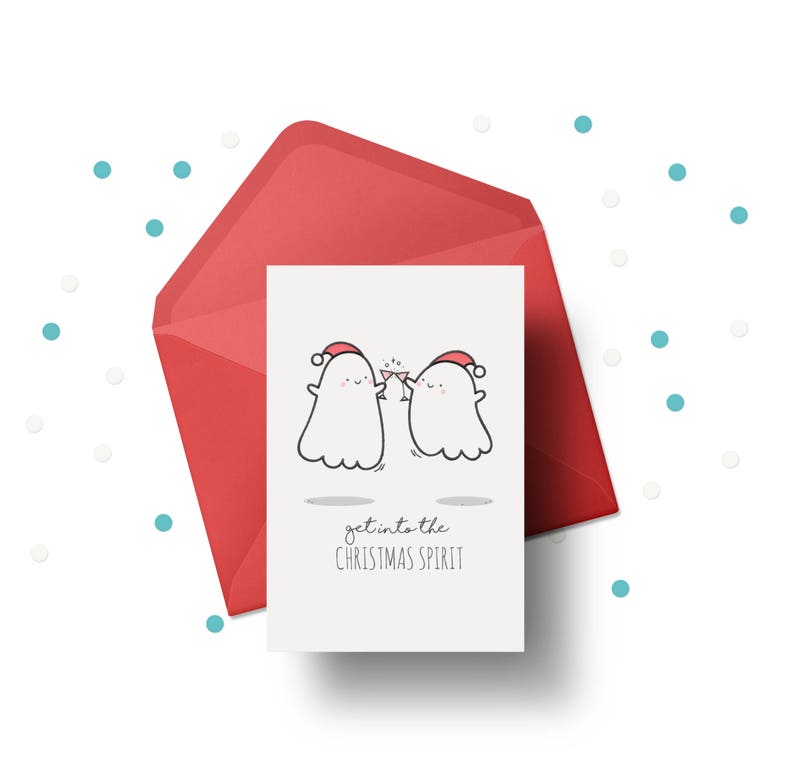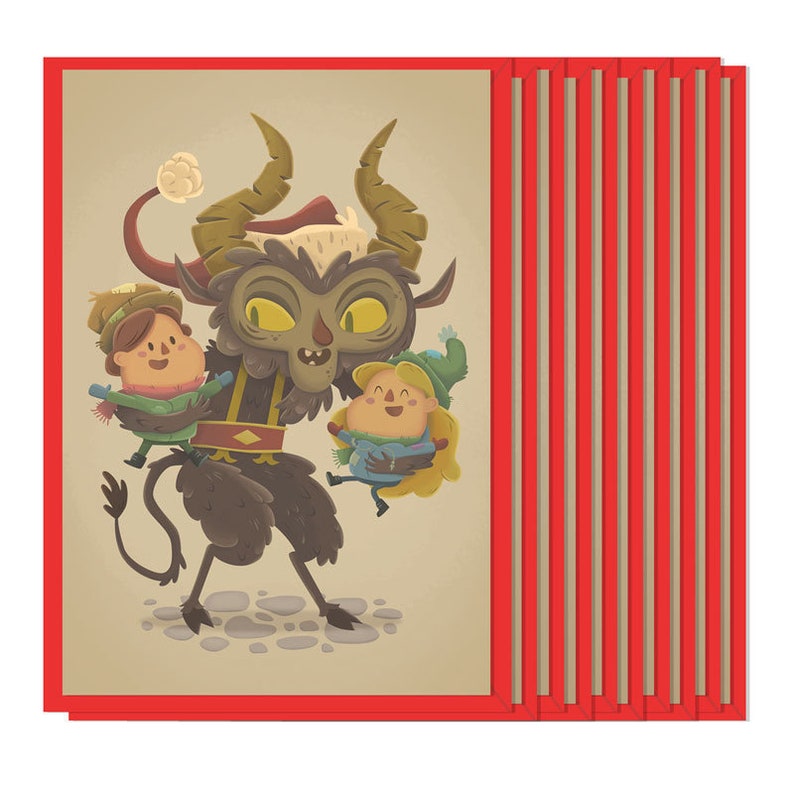 7. Creepmas Pillows from A Black Star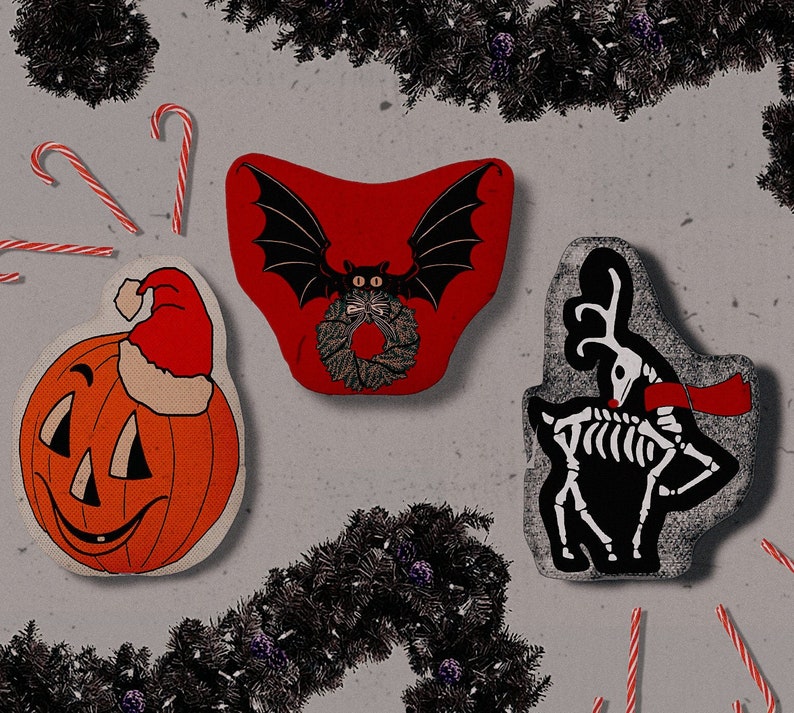 These hand made decorative pillows are perfect for your spooky abode this holiday season. The grinning jack-o-lantern in a Santa cap is everything! Santa jacks are really the best representation of mixing Halloween with Christmas.
8. Dr. Franken Becky Krampus Plush
Rebecca at Dr. Franken Becky is so talented! She makes the most adorable spooky plush characters for you to use to decorate, adorn a Creepmas tree, or simply snuggle with to keep the nightmares at bay. Her plush Krampus is the perfect cuddly character you need this holiday. You can make your own "Krampus on the Mantle" tradition with this cutie!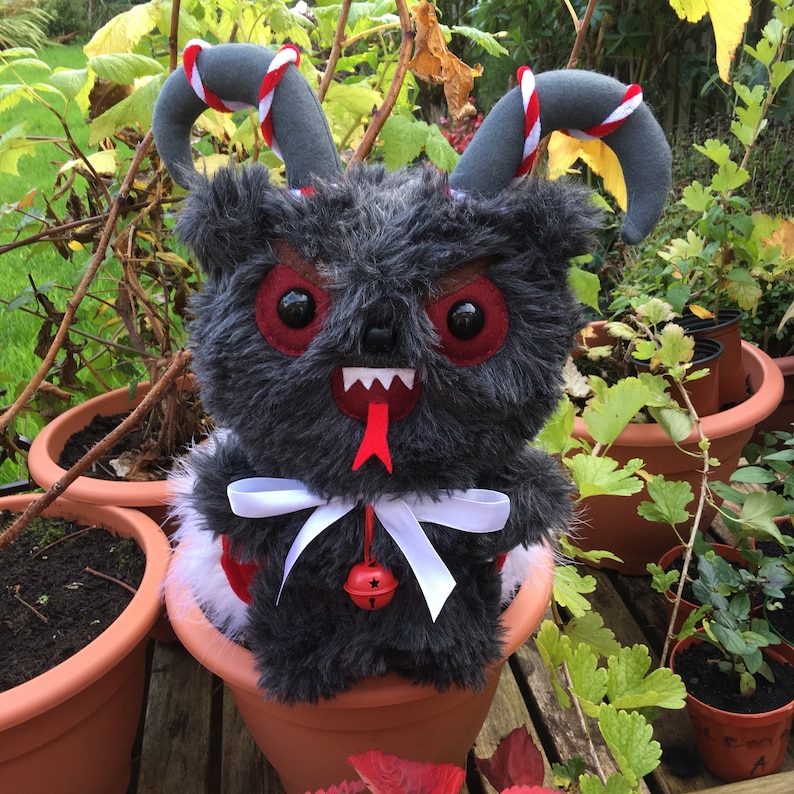 I hope  you have a great time shopping for Creepmas this year! May your yule log burn bright and Christmas ghost stories and spirits are abundant!
Stay spooky friends,
Callie Jo